Sikh Volunteers Australia New Kitchen Project
Inauguration ceremony held on
31 May 2020 (Sunday)
Sikh Volunteers Australia would like to thank the community for the tremendous support and encouragement given during the building of the new community kitchen.
With the support of the community, we embarked on building a bigger kitchen 
at our base in Devon Meadows, Victoria. We are confident that the new kitchen will provide greater capacity to manage the growing demand for our Free Food projects to the needy and disadvantaged in our community.
Our current kitchen being inadequate and limited to efficiently fulfil the growing daily meals being cooked and delivered by Sikh Volunteers Australia, especially during the COVID19 crisis period where more than 800 meals were prepared daily, 7 days a week.
We are grateful for all the donations/contributions. Many individuals and organisations have contributed their precious time, monetary funds and also came down to do selfless service (sewa) to see the successful completion and inauguration of the community kitchen. 
We have since started cooking meals in the new kitchen after the inauguration ceremony on 31 May 2020 (Sunday). Due to the restrictions which were still in place, only limited community members were able to be present for this occasion. The Sikh Volunteers Australia team look forward to welcoming all after further easing of restrictions where many more people are able to gather.
Thank you again for your valuable support and loving encouragement messages. We have included some photos of the inauguration ceremony below, as well as the different phases of the project construction.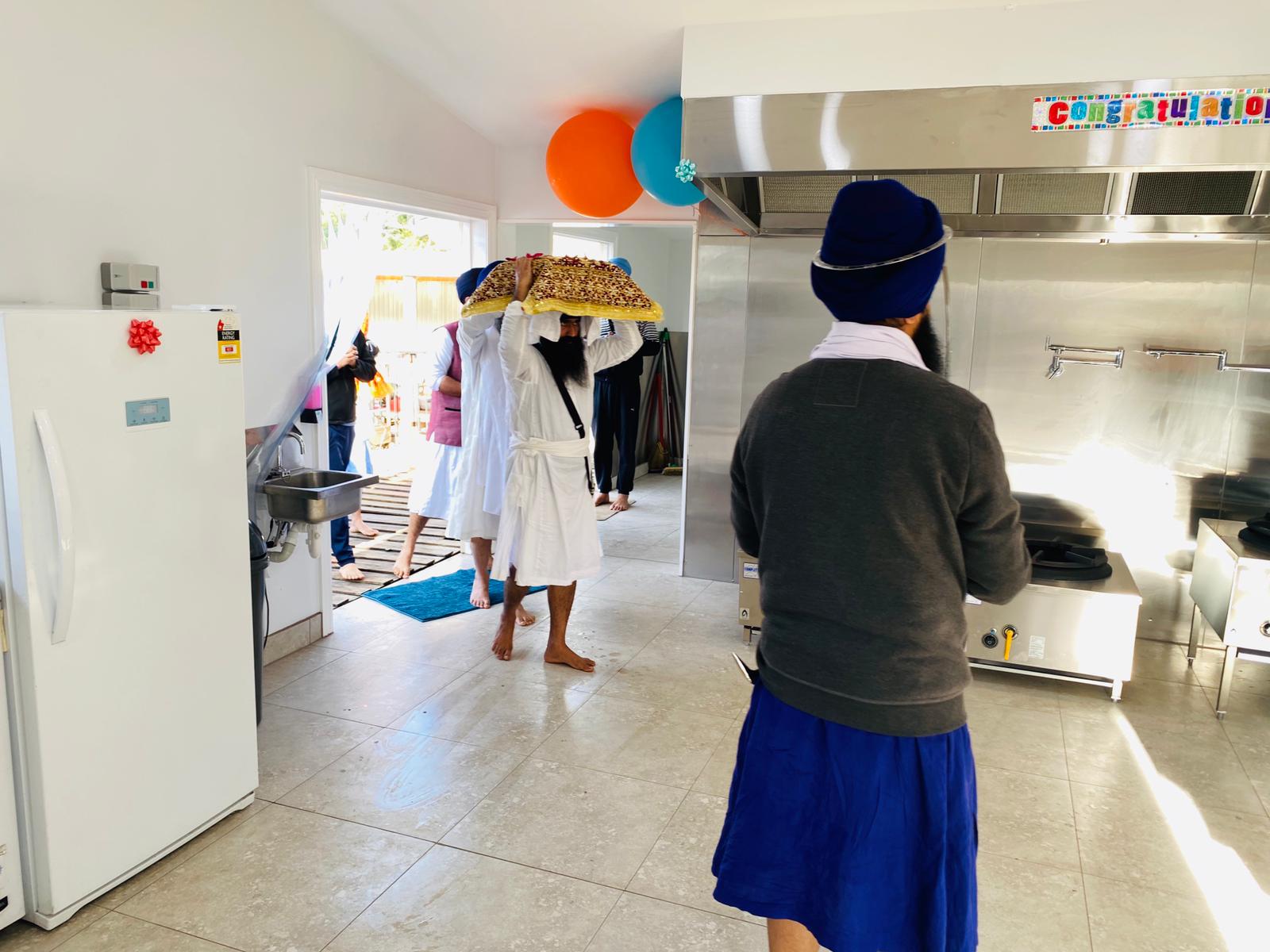 Project is progressing well…
We like to thank these Tradies of different skills working hard to complete the new kitchen expansion project with 'light-speed'. Thank you for your hard work.
* Navinder Singh
* Avatar Singh
* GBH Plumbing

* Robin Singh
26 May 2020 –

Painting job is underway. Kitchen will be ready within two weeks.
6 May 2020 –
Canopy, plaster board work has been done. Hopefully everything will be ready by end of next week.
Thank you everyone for the support.
Call Us


+61 423 359 279



Email Us
info@sikhvolunteersaustralia.org
1734 South Gippsland Hwy,
Devon Meadows, Victoria 3977,
Australia.
Thank You to all our donors, supporters & well wishers